Wow, I have been wanting to make these Dogwood Flower backplates for a long time. They are not only beautiful but fun to make. Finally found a photo of an original set from the 1700's and sat down at the bench to start measuring, cutting and filing. Third attempt nailed it, so now we are able to provide these awesome handle sets for all of your restoration and reproduction projects.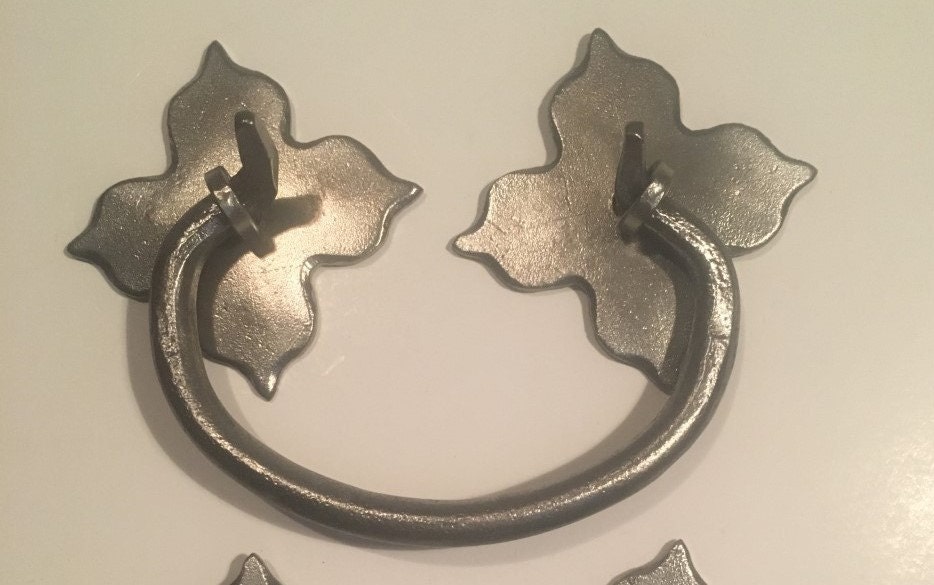 They are especially beautiful on painted blanket chests but I have found similar designs on nearly every size and design of trunk, chest or box from the 16th century through the 18th century.
PS Hope to be making some instructional videos soon.
Drop us a line if you have any questions.
Thanks
Steve